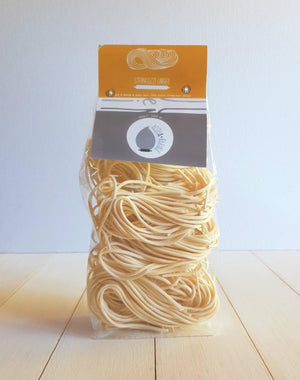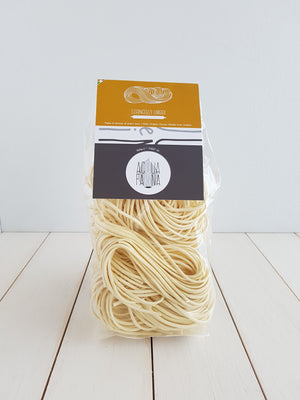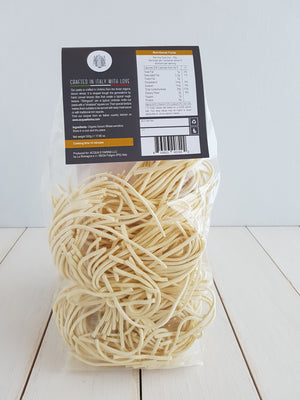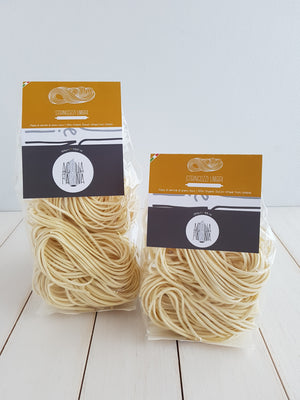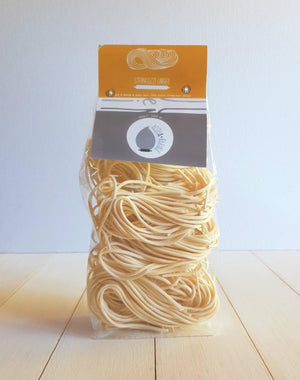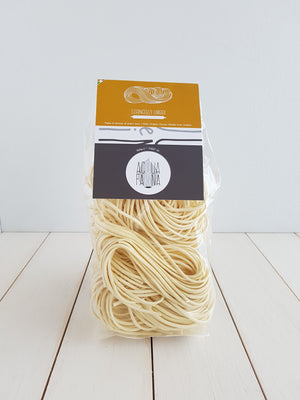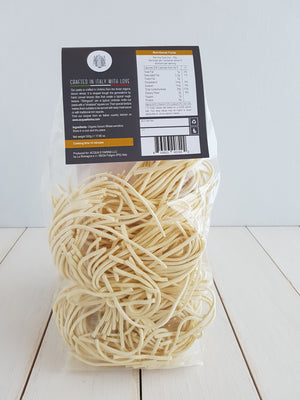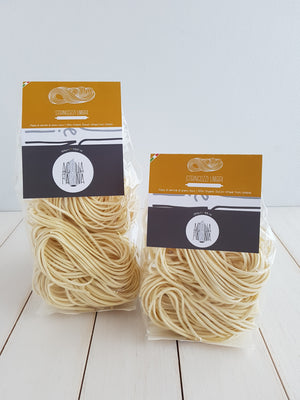 On Sale
Stringozzi Umbri 500 gr
Our pasta is crafted in Umbria from the finest durum wheat. It is shaped trough the generations by hand carved bronze dies that create a typical rough texture.
"Stringozzi" are a typical Umbrian knife–cut pasta with a "shoelace" square cut.  
Their special texture makes them suitable to be served with tasty meat sauce or with traditional rich sauces.
Find our recipes from an Italian country kitchen on www.acquaefarina.com